Maplewood, New Jersey
Maplewood NJ is one of the few towns suitable for an NYC commute that still retain a small town feel.  Residents benefit from great quality of life, low crime, a great sense of community and all with easy access to Manhattan.  The pedestrian friendly downtown area is often compared to an alpine village, yet you're on the doorstep of NYC.
Most properties in the area were built in the twenties and so when you buy one of the homes for sale in Maplewood you can enjoy the beauty and character of these period homes and neighbourhoods.  And despite the proximity to nature and relaxed way of life, you have everything you want in the way of shops, restaurants and even a movie theatre.
The Maplewood Concierge service is hugely popular with residents who commute from Maplewood to NYC.  Located at the train station, it provides services like picking up dry cleaning, buying groceries, and taking cars to the mechanic while clients are at work in Manhattan.
The town of Maplewood, New Jersey shares a school system with South Orange.  The Board of Education has stated that the Maplewood School District is committed to academic excellence, has high expectations for the achievement of all children, and believes that their continuing tradition of excellence in education depends in part on successfully addressing issues of equity and diversity.  Team members, Vanessa and Sheri have (or had) kids in this school system and can certainly give you their opinions and experience.  Just call and ask!
Transportation & Commuting from Maplewood, NJ to NYC


Maplewood is less than 20 miles from Manhattan and is convenient to all means of transportation such as buses, train, and highways. There is an excellent direct Maplewood to NYC train service. The M&E Line train takes only 35 minutes to reach Penn Station.  Check out NJ Transit for train schedules.
Interactive Map of Maplewood and South Orange

View Maplewood/South Orange in a larger map
Maplewood, NJ Education

Maplewood schools are part of the unified South Orange-Maplewood School District, together with the neighborhood community of South Orange. Schools in the district (with 2005-06 school enrollment data from the National Center for Education Statistics) are six K-5 elementary schools :
Clinton Elementary School (K-5, 467 students)
Jefferson Elementary School (3-5, 351 students)
Marshall Elementary School (K-2, 422 students)
Charter School Seth Boyden Elementary School (K-5, 500 students)
South Mountain Elementary (2-5) / South Mountain Elementary Annex (K-1; 513 students combined)
Tuscan Elementary School (K-5, 594 students)
Maplewood Middle School (703 students) and South Orange Middle School (700 students) for grades 6-8.
The combined district features one public high school, Columbia High School, with 1,999 students.
I spent some time talking with each of the principals in the Maplewood/South Orange school district regarding their school's mission and future: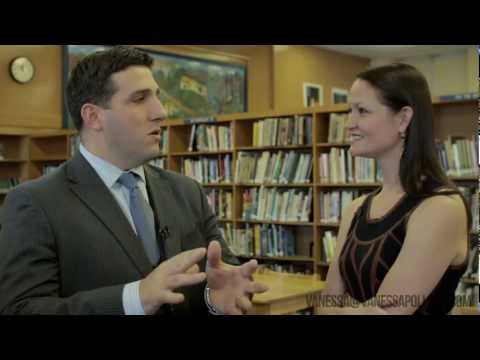 Our Favorite Maplewood Restaurants
Arturo's - The best meatballs in town. There is a 4 or 6 course tasting nights on Tuesday and Saturday nights are to die for and it is BYOB.  They use local produce but Italian wheat in their homemade bread¡­ it is ridiculous. -VP
Fuji Sushi -Used to be Sushi Samurai, but I hear it still brings the goods.
St James Gate Pub – the only place to drink a pint AND be okay with the kids tagging along.  Sit by the fireplace and be sure to order the skinny fries.
Crane's- You haven't lived until you have the smoked tomato soup – it is unreal.  Try it with some delicious cheese with bread and you'll be in heaven.  Take home the guacamole and chips for a snack later.
Our Favorite Grocery Stores in Maplewood
Kings:  the smallest store in the chain, but great for a run-in.  Love having this in town¡­ small and user friendly.
Whole Foods Market:  Technically in Union, this big store is right on the border of Maplewood, Millburn and Union Twp.  Wonderful in every way, except for the prices.
Our Favorite Shops in Maplewood